Pagani will unveil Kris Singh's updated Huayra BC Macchina Volante at the upcoming 2018 Geneva Motor Show.
Sporting a new wing, updates to the body work and the iconic blue exposed carbon fibre Pagani is known for, the Huayra BC Macchina Volante 2.0 is a pure art on wheels.
Kris Singh's Huayra BC is a one-off. The design of the car was inspired by the Zonda Cinque, highlighting a more aggressive aerodynamics package with a Cinque-style engine cover and scoops on the rear fenders.
Let's just take a moment and appreciate that carbon fiber bodywork.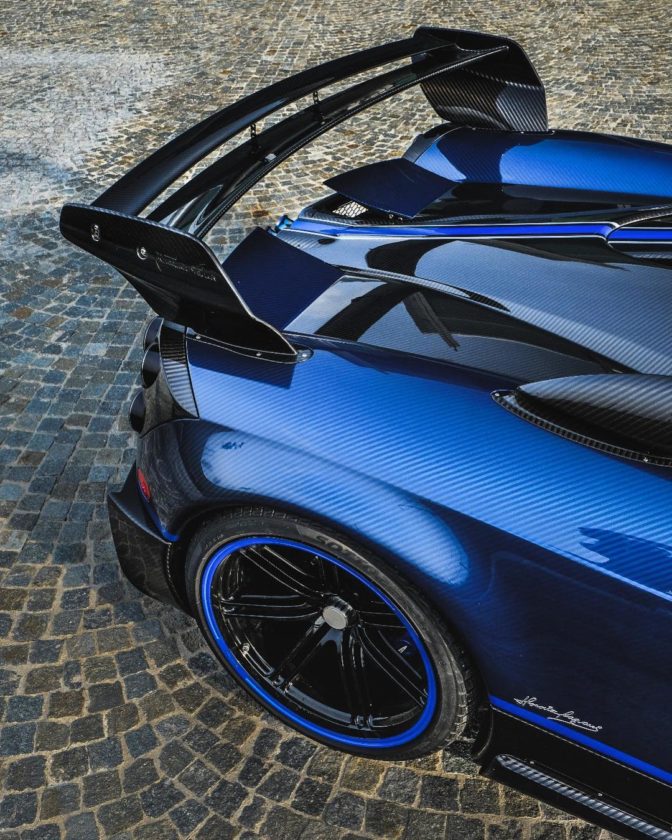 Letting the beast loose….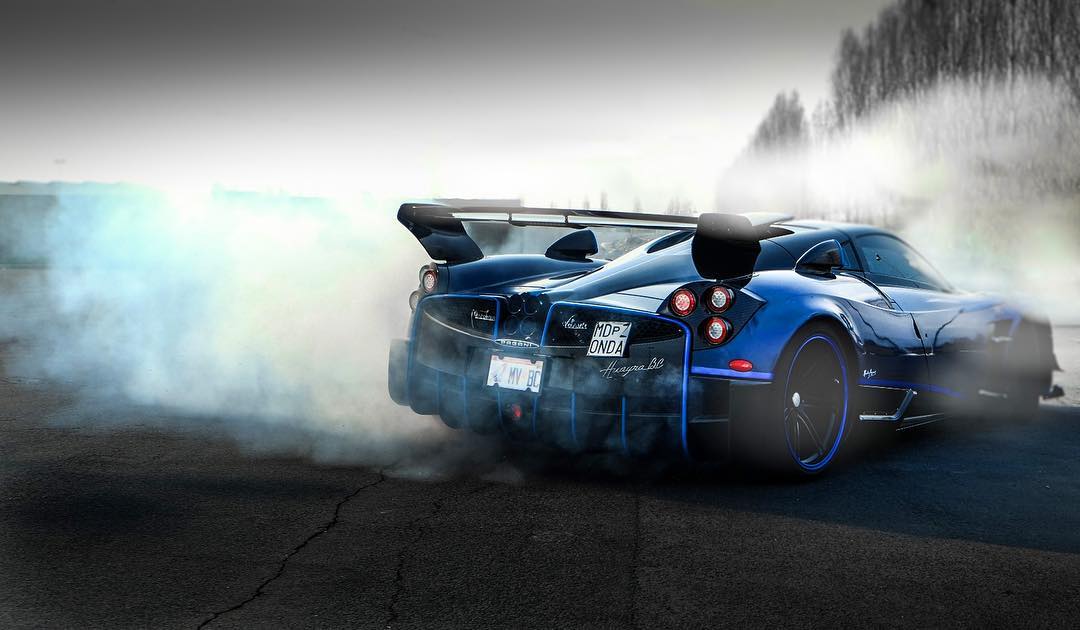 Not a bad rear view. That iconic quad exhaust 👌
Shredding a pair of fresh Pirelli tyres.
The updated car receives new Macchina Volante badges as well. According to Kris, the font used is based on the actual fonts in Leonardo da Vinci's original work titled – Macchina Volante, which translates to "flying machine".