Open for exclusivity: MANSORY puts the crown on the CARBONADO and takes off the roof.
In the same Coupé lavishly dressed in carbonfibre based on the Lamborghini LP700-4 Aventador the luxury refiner now also presents the Roadster – and the CARBONADO APERTOS will only be available exactly three times more often. Which three customers are awarded the honor will be a tough decision. The demand will certainly be very strong, the CARBONADO APERTOS is genuinely MANSORY though. Because where Lamborghini thought they had built with a surplus of carbon, the manufacturer shines with its core competence. There is no company name on the market that has such a close connection with carbon as that of MANSORY.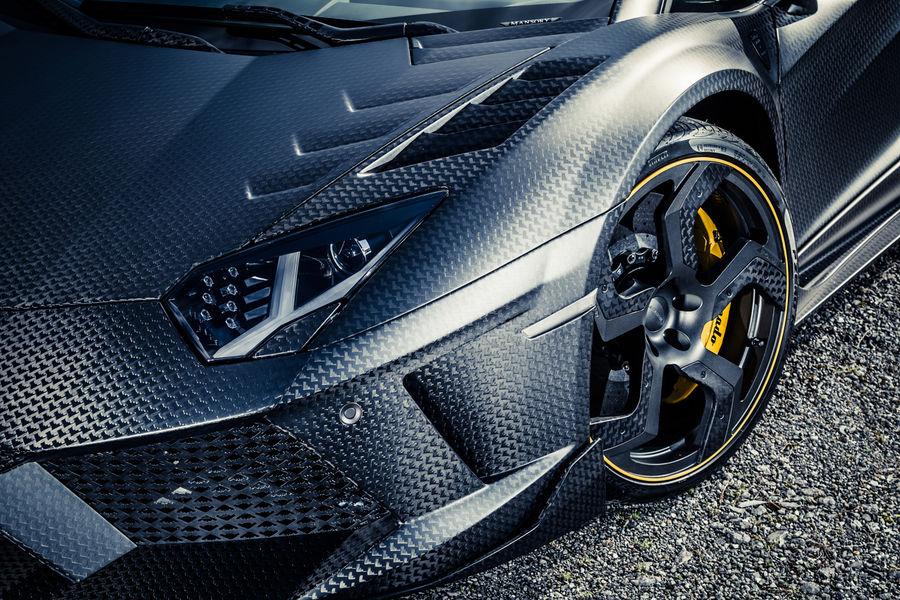 With Inhouse autoclaves the specialists manufacture and process the ultra-light and high-strength material from the world of motor racing and are therefore not dependent on suppliers. This gives absolute freedom in scope, design, fit and individualization. Best proof of this is the completely redesigned bodywork made from carbon fibre in the world-exclusive Stealth Look. The conceived reliance on the shape of stealth aircraft find its full expression at MANSORY, when the specialist gifted the Lamborghini Aventador LP700-4 Roadster a unique design with an appropriate stealth carbon texture.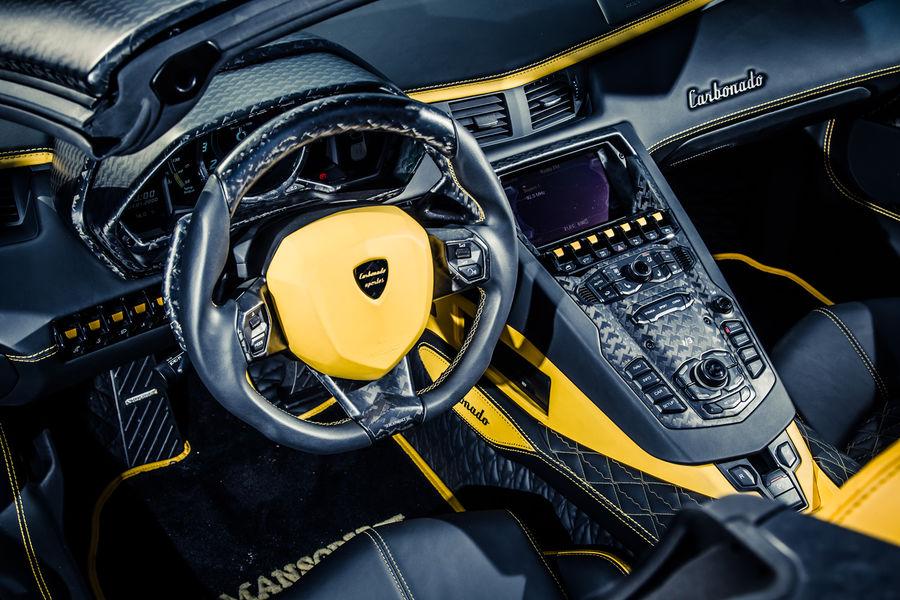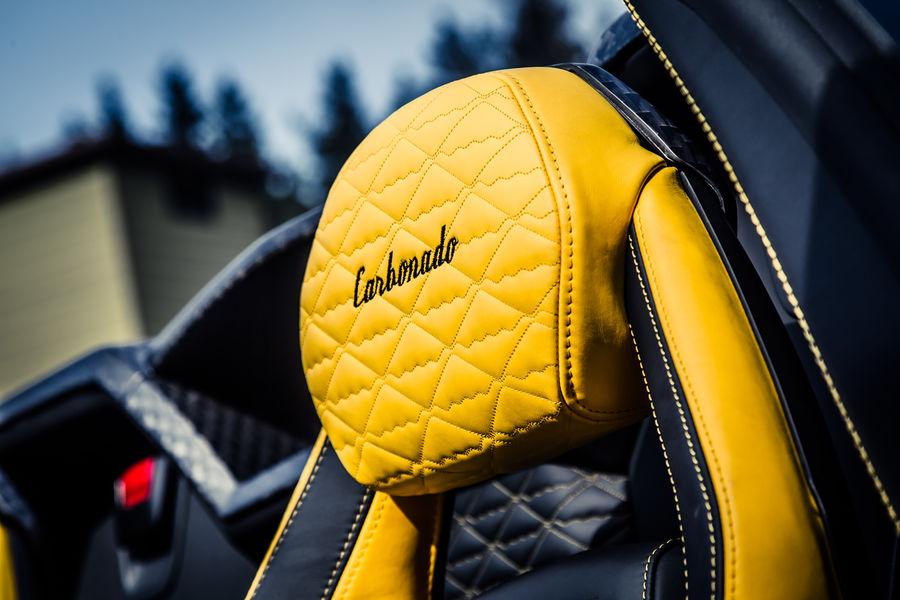 In addition to the optics the technology also reaches new highlights, for example, the striking air intakes optimizes the new front spoiler for the flow of fresh air to the radiator. Together with the specially designed front lip there is also an improved downforce for more traction in the marginal area. Unlike the stealth shape of the carbon the completely newly developed daytime running lights can be clearly seen even from a distance.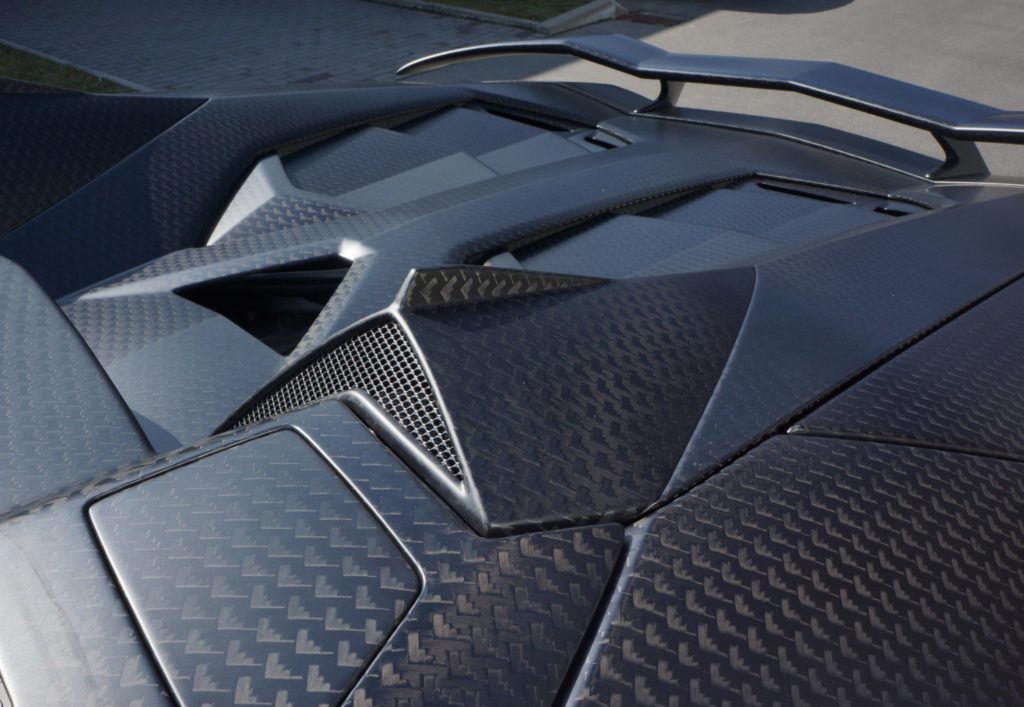 On the sides the striking side skirts and the larger wheel arches demonstrate the hand of the house of MANSORY. At the front the body has grown by 40 at the rear even by an impressive 50 millimeters in width. Also here looks and functionality go hand in hand. Because the new carbon components not only look diabolically good, they also act as air controller and even feed fresh air both to the unit under the new full carbon bonnet as well as to the rear braking system.
The newly developed diffuser and the striking rear spoiler are responsible for perfect routing effect of the air flow underneath the vehicle.
Watch Shmee's review