The 911 GT2 RS may be the top of the 911 pecking order but Porsche hasn't forgotten about the equally drool-worthy 911 GT3 RS.
The German firm has been developing a few tweaks for its naturally aspirated track star, and now the updated car has been revealed via a leak. The leak comes via Drive, which has since removed the photos from its website although not before they were saved by Motor1.
They reported the GT3 RS' 4.0-liter flat six now makes 520 horsepower, up from 500 HP last year. The engine also redlines to 9,000 RPM !!
Other updates include a retuned rear-wheel-steering system and some aerodynamic and cosmetic tweaks.
The downside: still no manual for the RS, only a PDK dual-clutch gearbox 🙁
If you order the new Porsche 911 GT3 RS with the Clubsport package, you will receive an aluminum roll cage, a fire extinguisher and a six point harness. And check that green interior, beautiful counterpart of the bright red interior of the Porsche 911 GT2 RS .
Anyways, it looks awesome. I'll take 5 🙂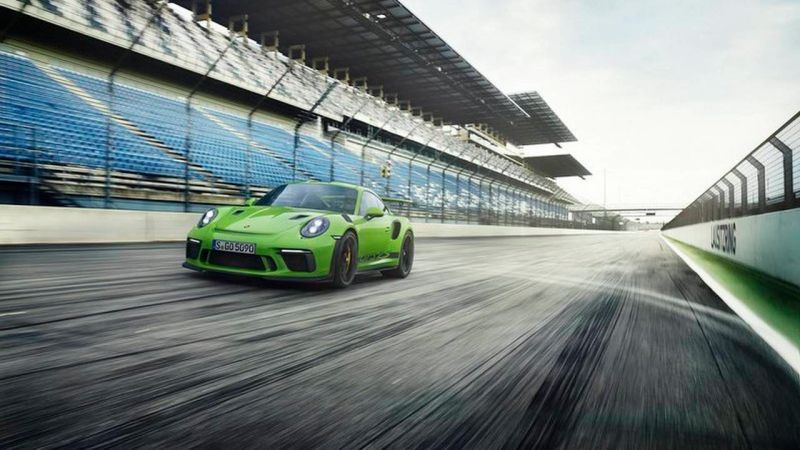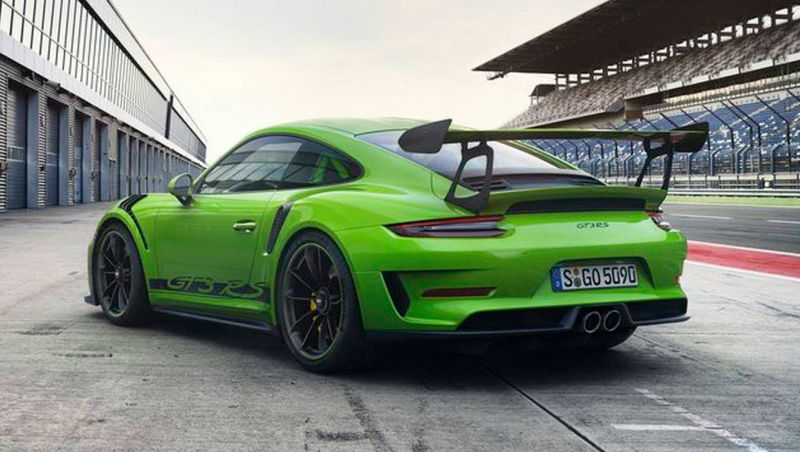 A glorious blend of green alcantara and leater in the new 2018 GT3 RS