Aston Martin has just released its new Vantage. As it's best selling lines, the Vantage has always been a crowd favorite. A supercar that epitomizes the brand's delicate, almost alchemical, blend of performance, luxury, and beauty.
The 2018 Vantage has three key improvements that raise the bar.
Enhanced speed comes courtesy of the growling twin-turbocharged 4.0-liter V8 engine, produced by Mercedes-Benz, which holds a 5 percent stake in the boutique British brand. Benz has a hand in the technology that underpins the new car as well, providing its digital dashboard and COMAND information and entertainment screens and interface.
The new exterior design takes the Vantage's sharp-nosed, flat-tailed bullet shape and makes it at once more sensuous and more muscular. (Though we might be tempted by a more, ahem, traditional color than this noxious Lime Essence.)
Interior indulgence comes courtesy of Aston's talented craftspeople, who create wood and composite marquetry, knurl metal knobs, and handily "brogue" leather — piercing it in a constellation pattern, as on a wingtip shoe, to allow subtle sub-dermal contrasting colors to come through.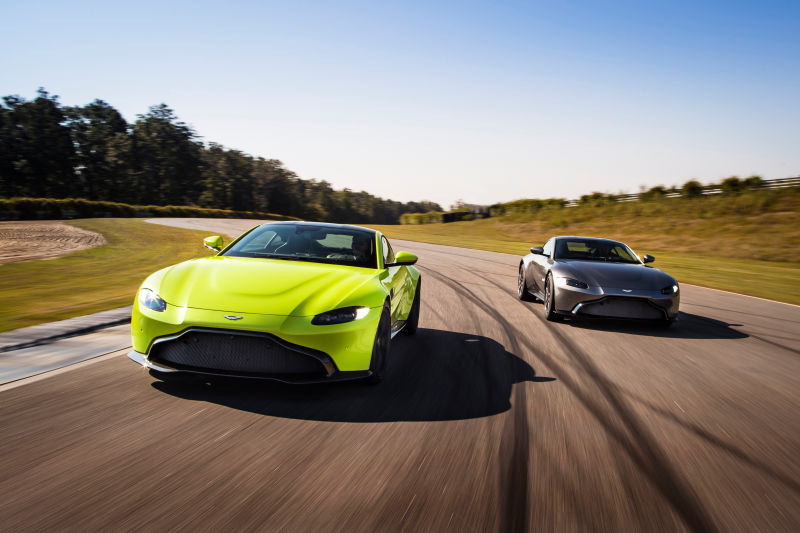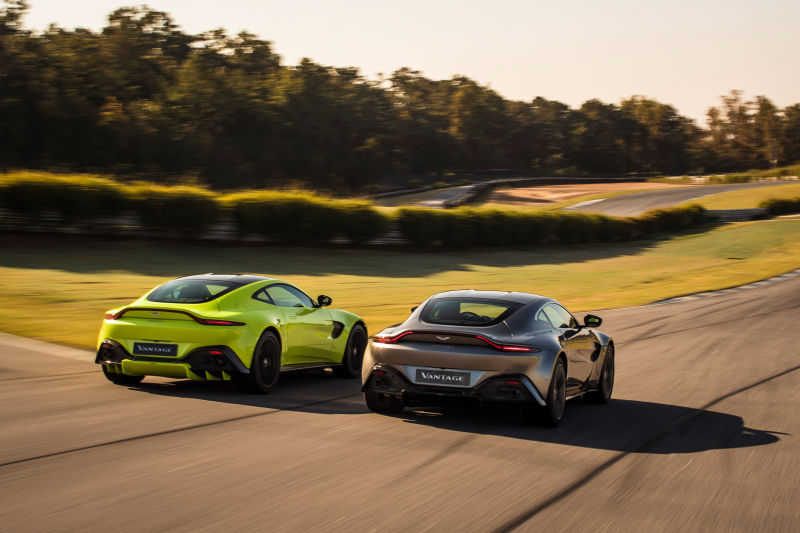 The chassis is said to be an evolution of the aluminum architecture of the DB11, but with 70 percent new structure components for lighter weight—this guy comes in at 3,373 pounds to the DB11's beefier 3,652 pounds in V8 form. (Obviously the DB11 V12 weighs even more.)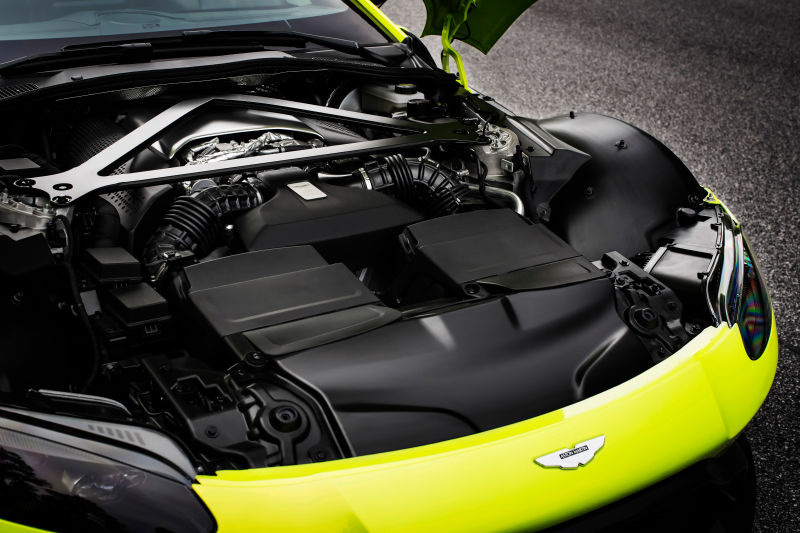 Like the DB11 V8 and Volante, power comes from the new AMG-sourced 4.0-liter twin-turbo V8 making 503 HP and 505 lb-ft of torque. Zero to 60 mph happens in 3.6 seconds, an eight-speed ZF automatic is the sole gearbox (good, but a stick would be better) and it's got some innovative new technology at work.
Namely, the car uses Aston's Electronic Rear Differential, which they say "can go from fully open to 100 percent locked in a matter of milliseconds" and makes constant microadjustments to the which wheel is getting engine power.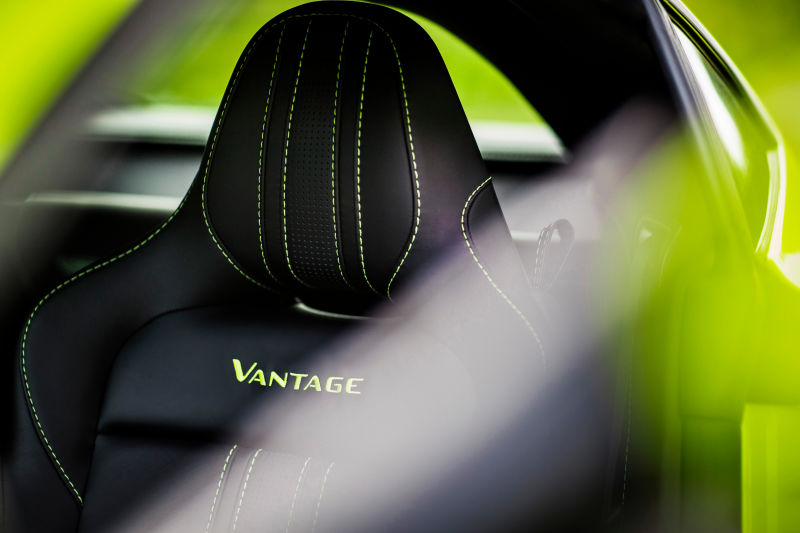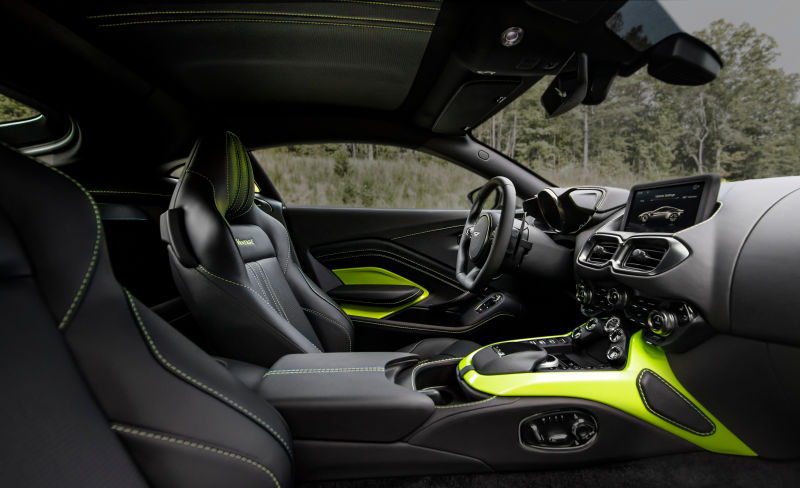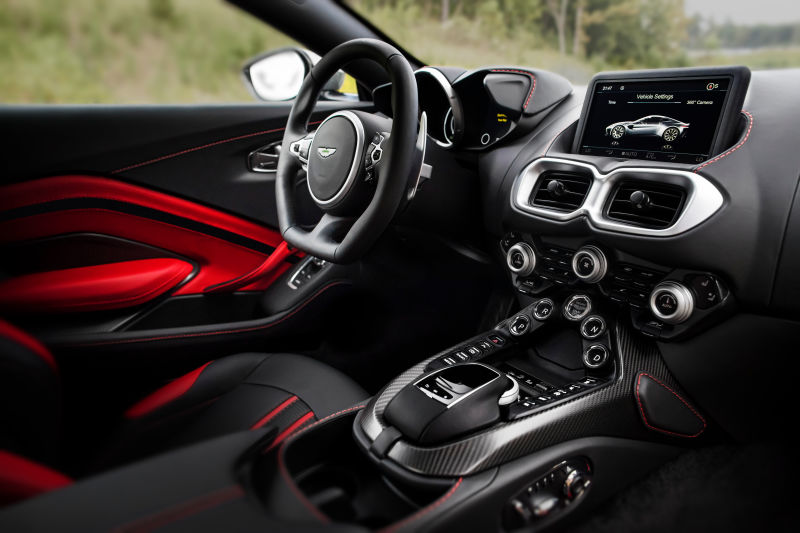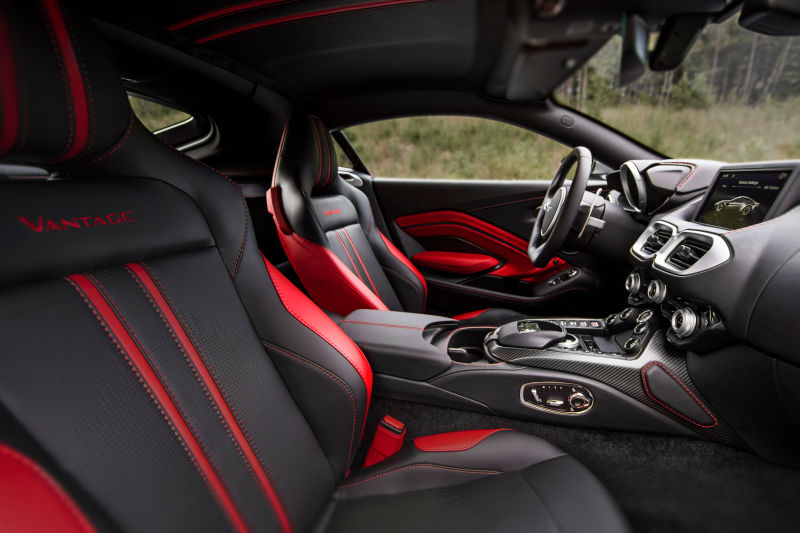 Anyway, I think it looks great on paper and manages to be quite striking. This new Vantage finally puts some distinguishing space between it and the DB11, to the point where it may actually be the more compelling car.
The Vantage is on sale now with prices starting at $149,995 in the U.S. and deliveries begin in Q2 2018.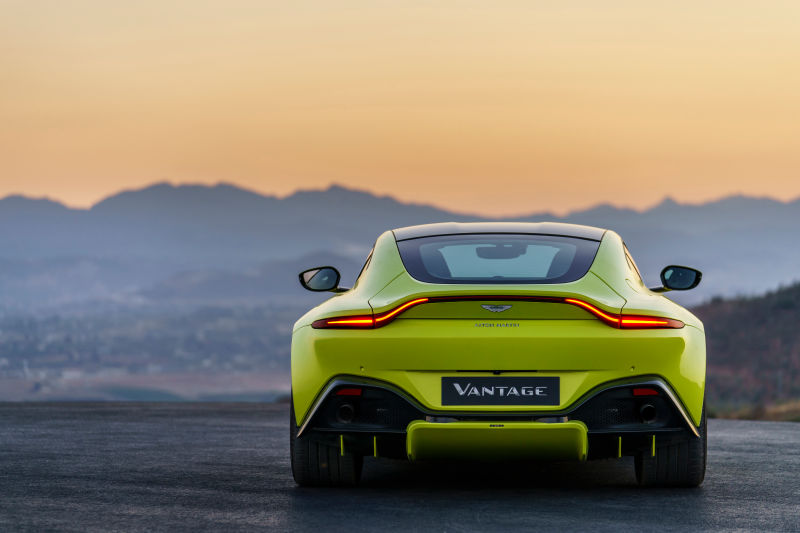 Want to read more about Aston Martin? Check out the Vantage's bigger brother, the DBS Superleggera