De Tomaso has stunned attendees at this year's Goodwood Festival of Speed by unveiling its new P72 that takes its inspiration from 1960s race cars.
Claimed to have been created to be a "modern classic", the P72 was said to pay homage to the car-maker's history.
Created by our favourite Hong-Kong based Ideal Team Ventures, the same guys behind the revived Apollo Automobili,  that rose from the ashes of hypercar-maker Gumpert, beneath the skin the P72 is based on the same full carbon-fibre monocoque as the Apollo IE that was revealed at the 2017 Geneva motor show.
The reason for the 'P72' name is claimed to have come from the stillborn supercar project for the P70 prototype racer that both De Tomaso and Carroll Shelby worked on back in 1964.
As well as its curvy, old Ferrari-style lines, the retro theme continues within the P72's cabin with tan beige leather interior, and glossy round analogue dials where you normally find digital instrument clusters nowadays.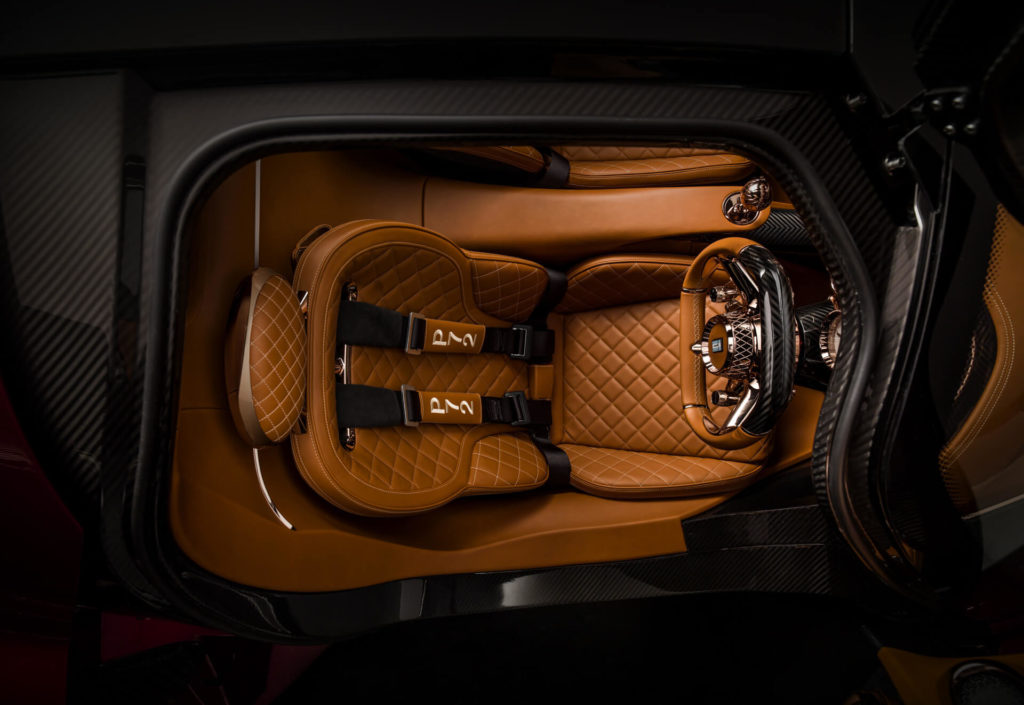 It's not been confirmed what engine powers the P72 but a safe bet is that De Tomaso will rekindle its famous relationship with Ford, with the P72 set to come with an up-rated version of the naturally aspirated 5.0-litre 'Coyote' V8.
Whatever it's powered by, De Tomaso says it will build just 72 P72s with each car priced from €750,000 (A$1.2 million).
Confirming that the De Tomaso plans to homologate its first car since the short-lived Guara (2004) for Europe, the Middle East, North America and some parts of Asia.
Interestingly, the show car unveiled at Goodwood was a right-hand drive example hinting a small number of P72s could also eventually make it to my garage here in Australia*
Interior
The De Tomaso P72 interior is a work of art… This is probably one of the best looking stick shifters out there, kinda reminds of the Spyker C8 which is a very good thing.  Instead of a pair of paddles sprouting from the wheel the De Tomaso has a proper manual transmission with a Lotus-style exposed linkage. Exposing the mechanical insides allows us to appreciate what goes into building machines like this.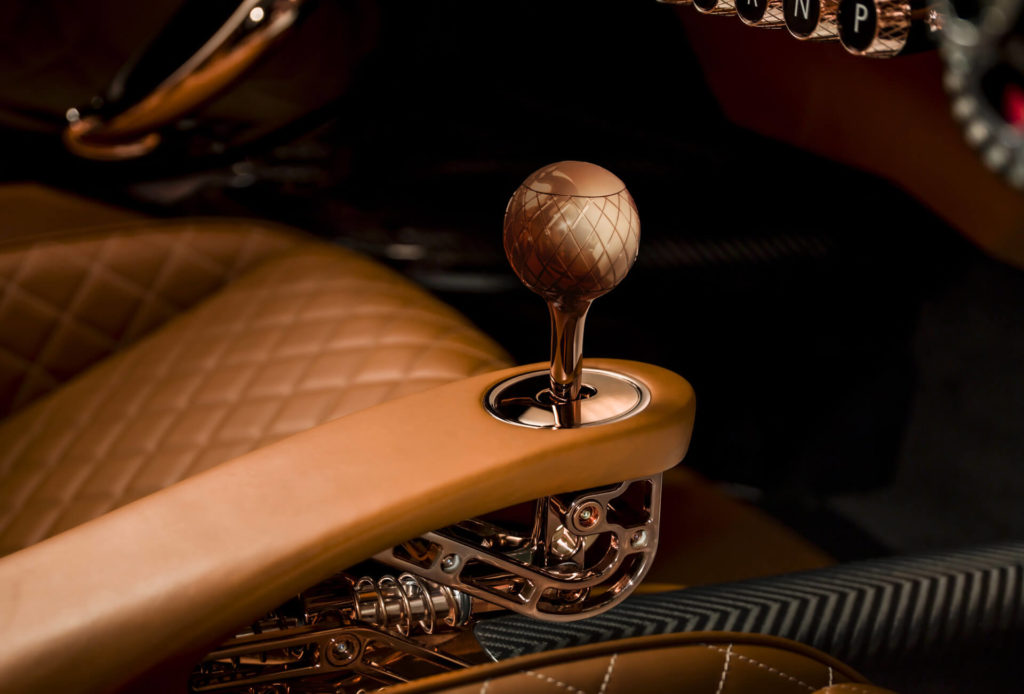 This is a very very nice dashboard. Retro with a classy touch. This picture alone reminds me of stepping into the lobby of the Venetian hotel. From the roman numerals to the cross etched pattern on each gauge with a tint of yellow light… my god this thing is nice.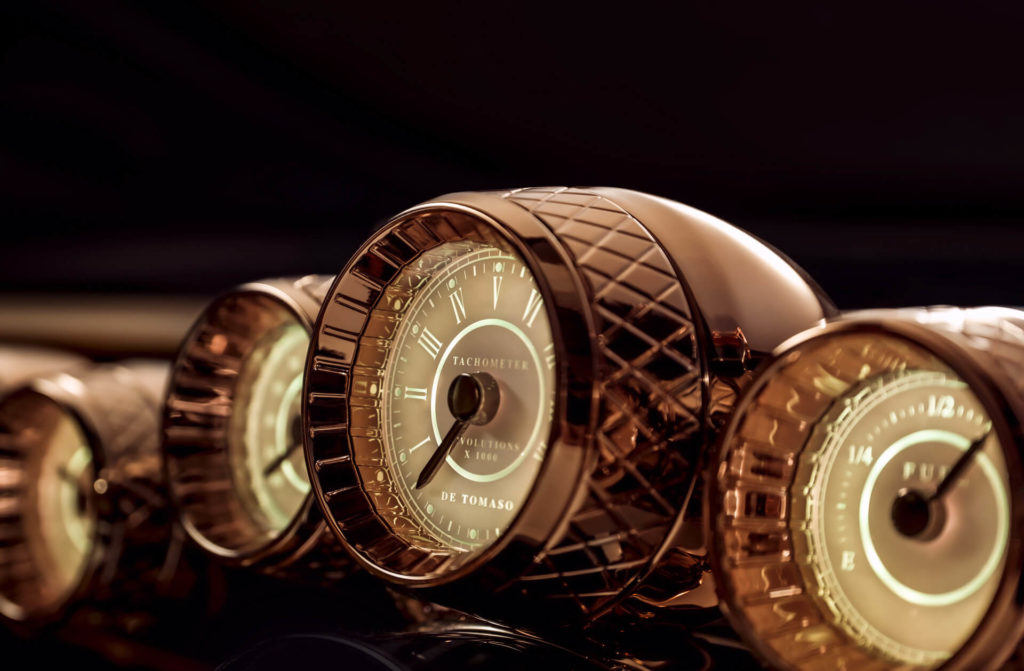 Chassis
Full carbon with a touch of rose gold…
Based on looks, I have to admit, Pagani has some competition if these guys do bring the P27 out in numbers.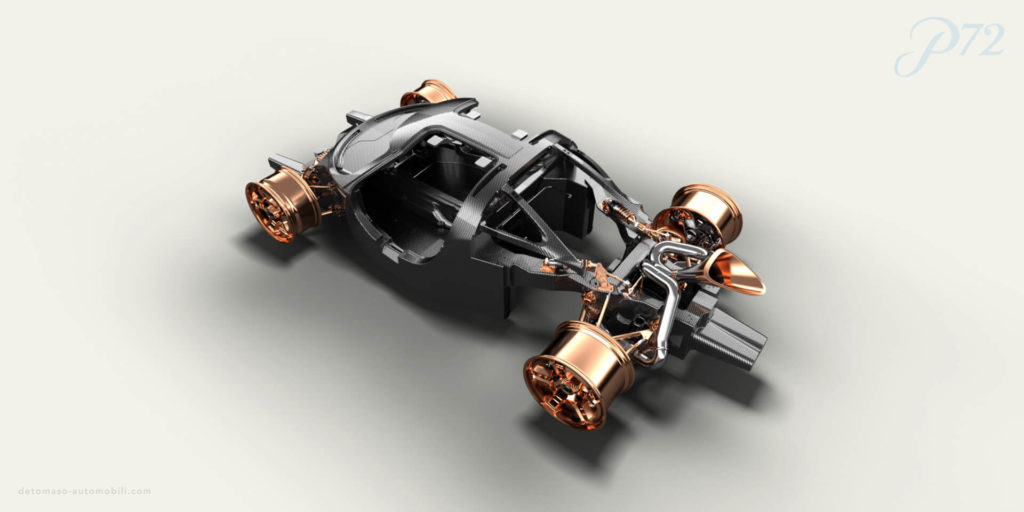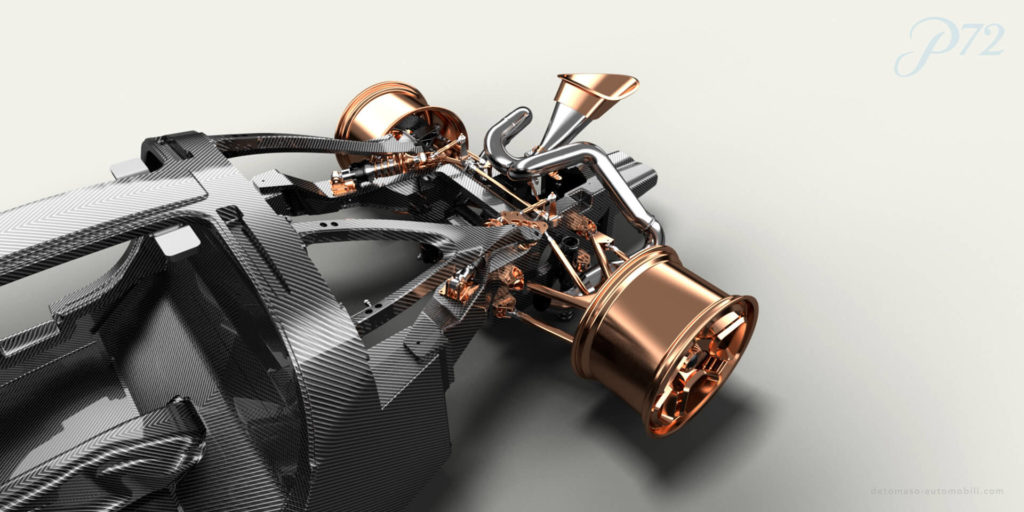 Conclusion
What do you think about all these new classic releases? Let me know in the comments below!
*hey… I like to dream too