Fabian Oefner is a man of many talents — and great patience. Investigator, artist, photographer, his images are always precisely crafted and beautiful. His disintegrating car series are a great example. I just spent 20 minutes exploring them. He explains how he (painstakingly) made them here.
The Disintegrating series representing a staggering amount of work- has been created from hundreds not to say thousands of shots. Each car has been dismantled completely, from the body shell to the smallest screws, then photographed piece by piece in a specific position to obtain the illusion of an exploding car.
Fabian Oefner explains that photography usually captures moments in time; but his "Disintegrating II" series is all about inventing a moment in time.
"What you see in these images, is a moment that never existed in real life," says Oefner. "What looks like a car falling apart is in fact a moment in time that has been created artificially by blending over 2000 individual images together. There is a unique pleasure about artificially building a moment… Freezing a moment in time is stupefying."
Fabian first sketched on paper where the individual pieces would go, before taking apart the model cars piece by piece, from the body shell right down to the minuscule screws. Each car contained over a thousand components.
"FREEZING A MOMENT IN TIME IS STUPEFYING."
Then, according to his initial sketch, he placed each piece individually with the aid of fine needles and pieces of string. After meticulously working out the angle of each shot and establishing the right lighting, he photographed the component, and took thousands of photographs to create each  image.
Auto Union Type C (1936-1937)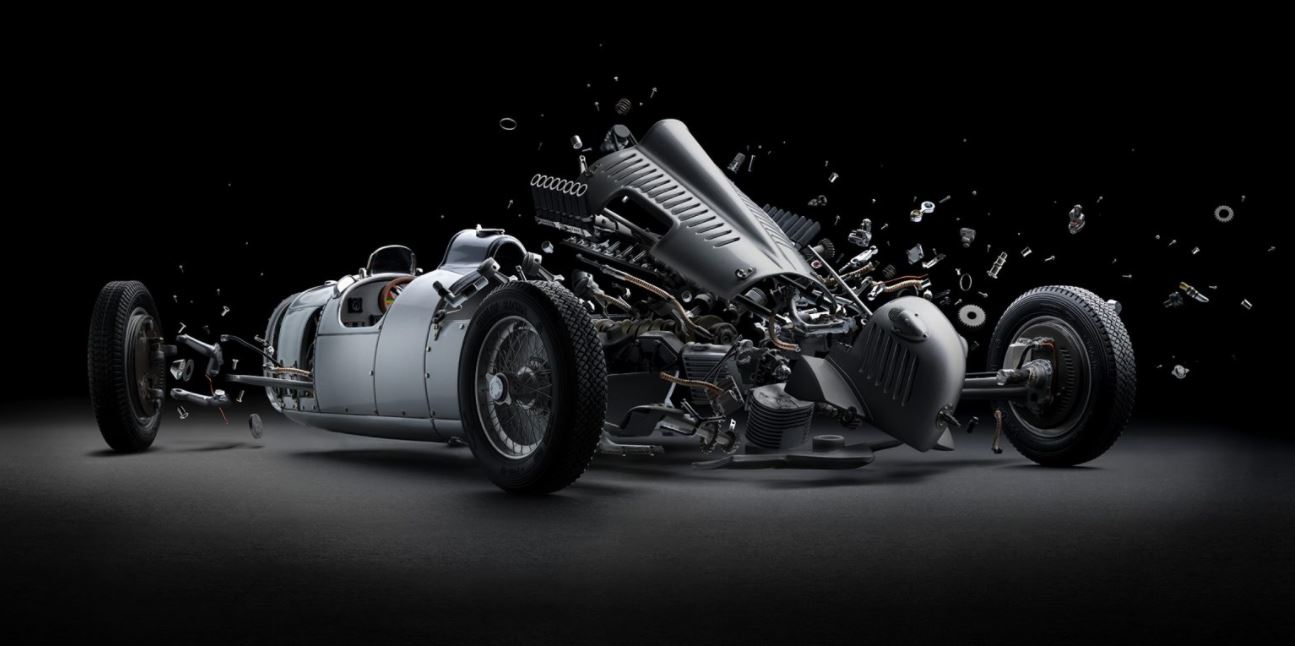 Bugatti 57 SC (1934-1940)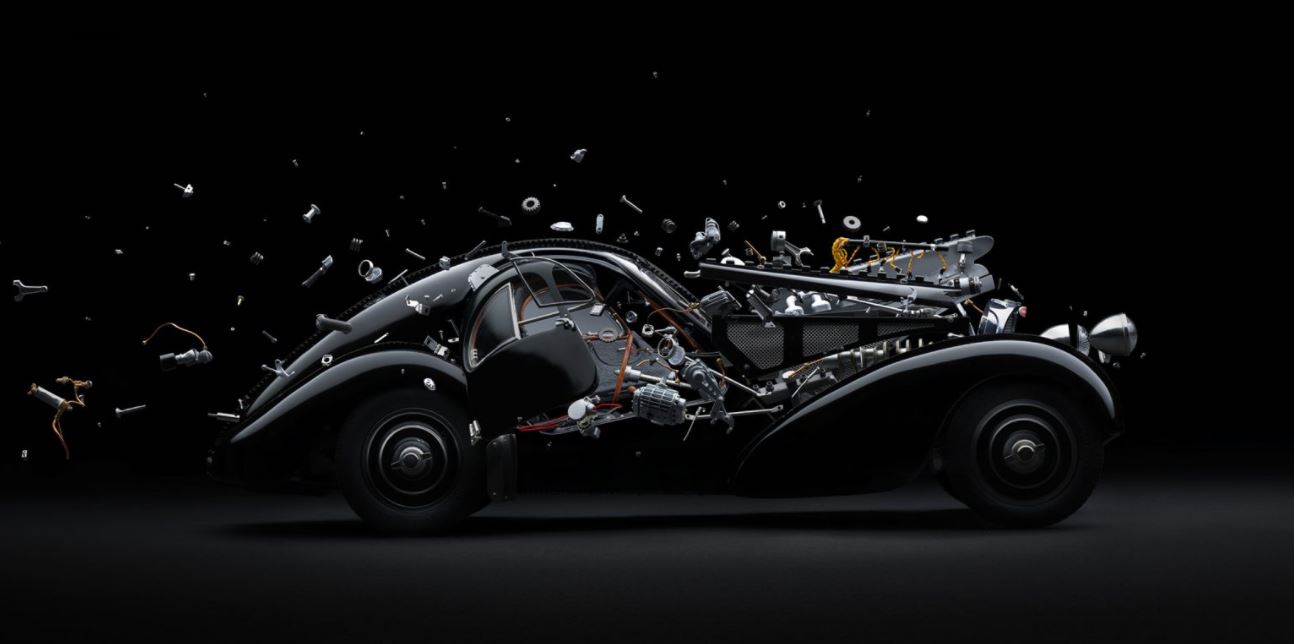 Porsche 956 (1982)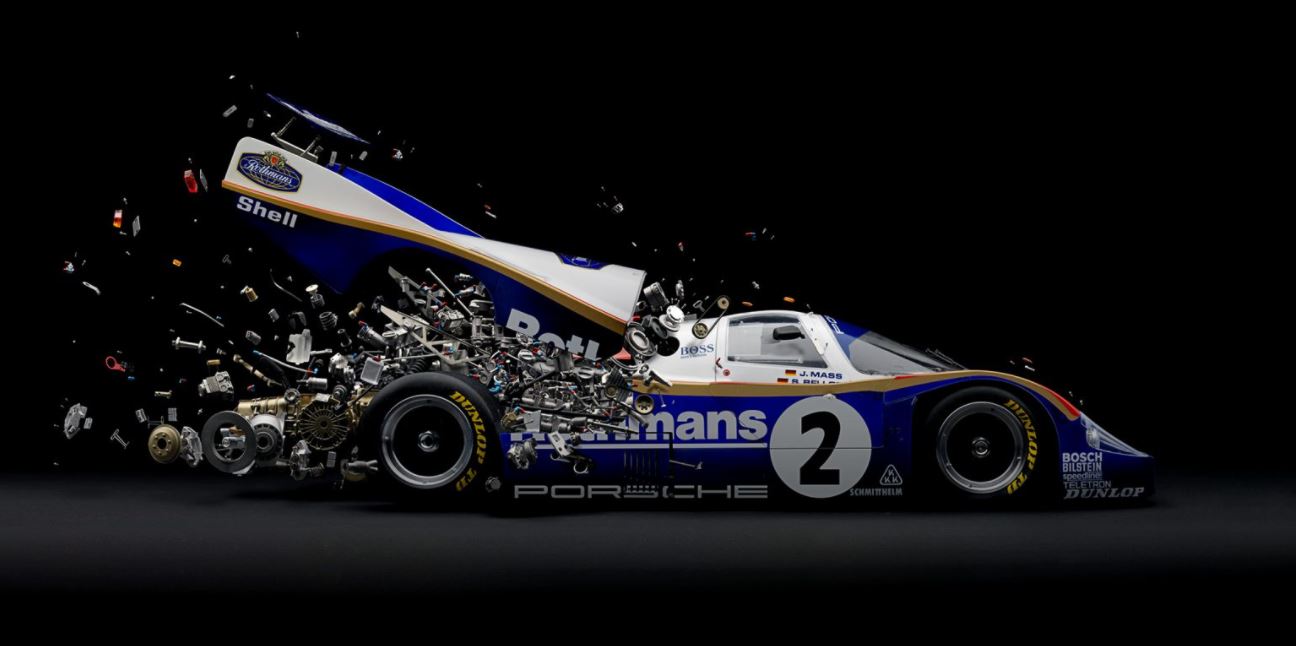 Jaguar E-Type (1961)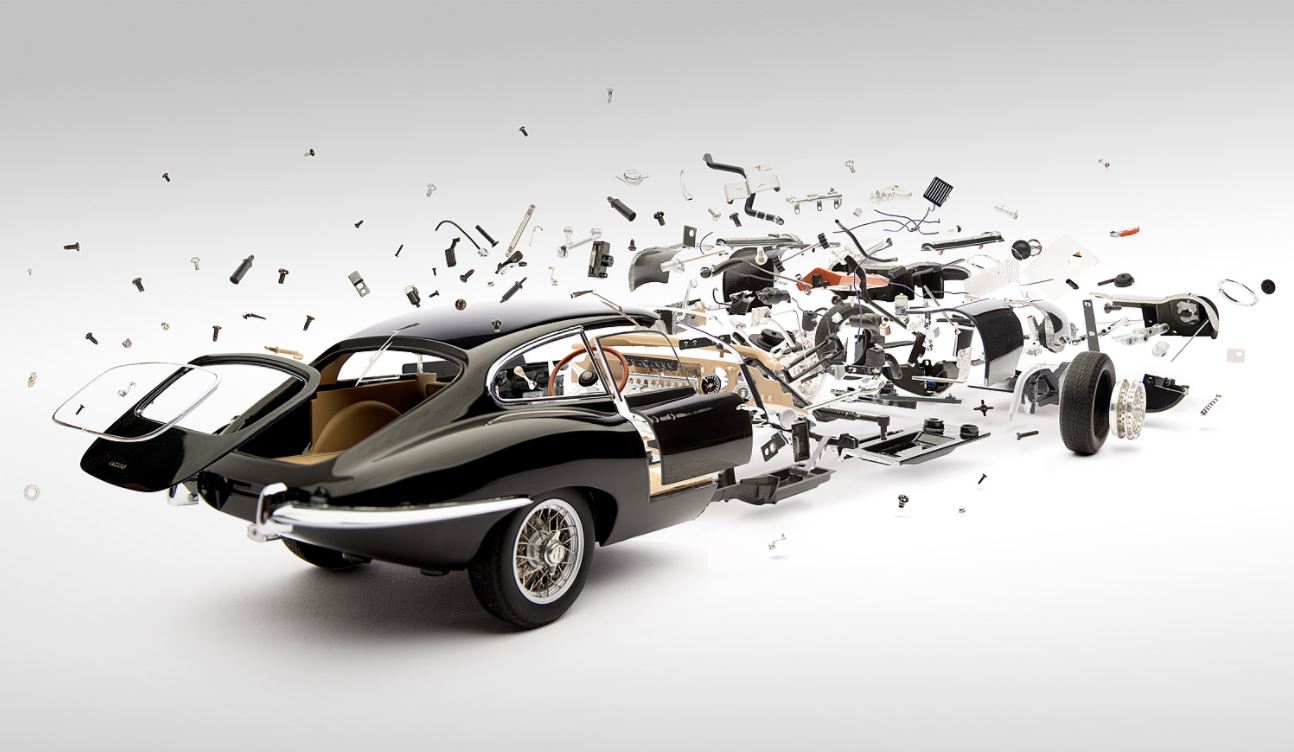 Mercedes-Benz 300 SLR Uhlenhaut Coupé with gullwing doors (1954)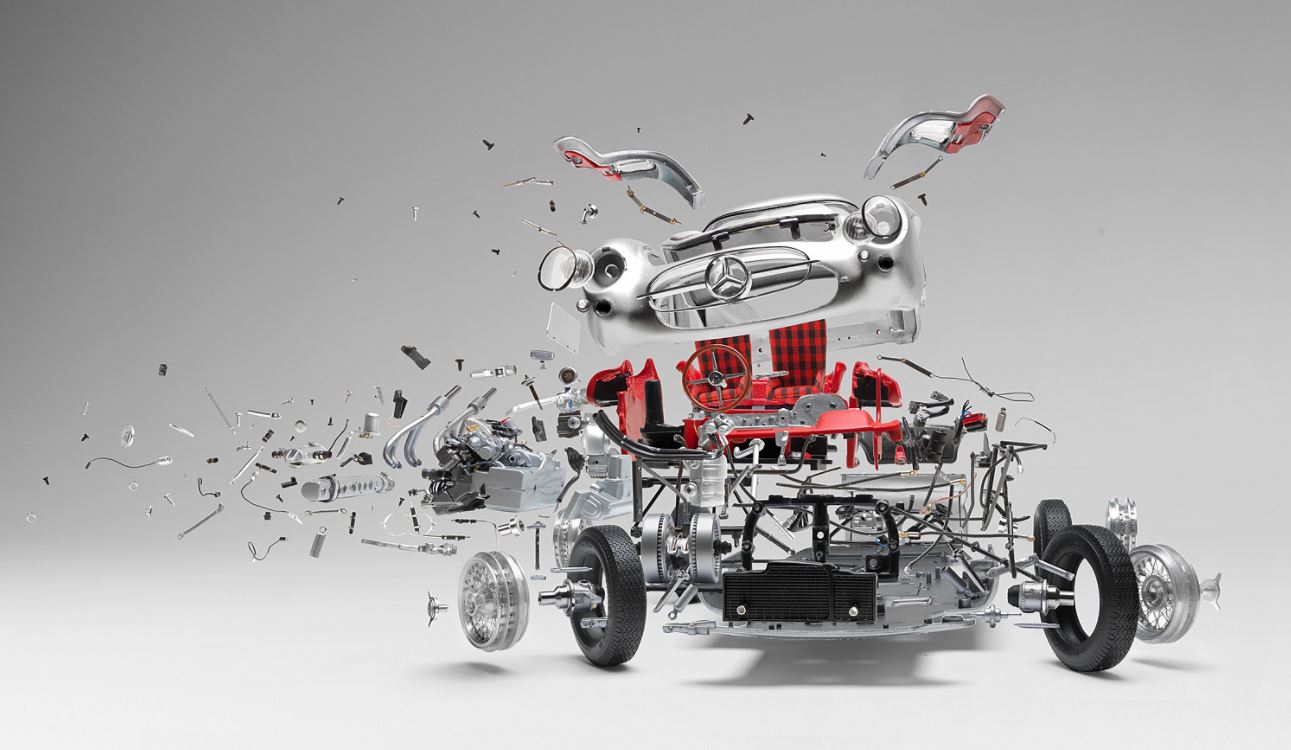 Maserati 250F (1957)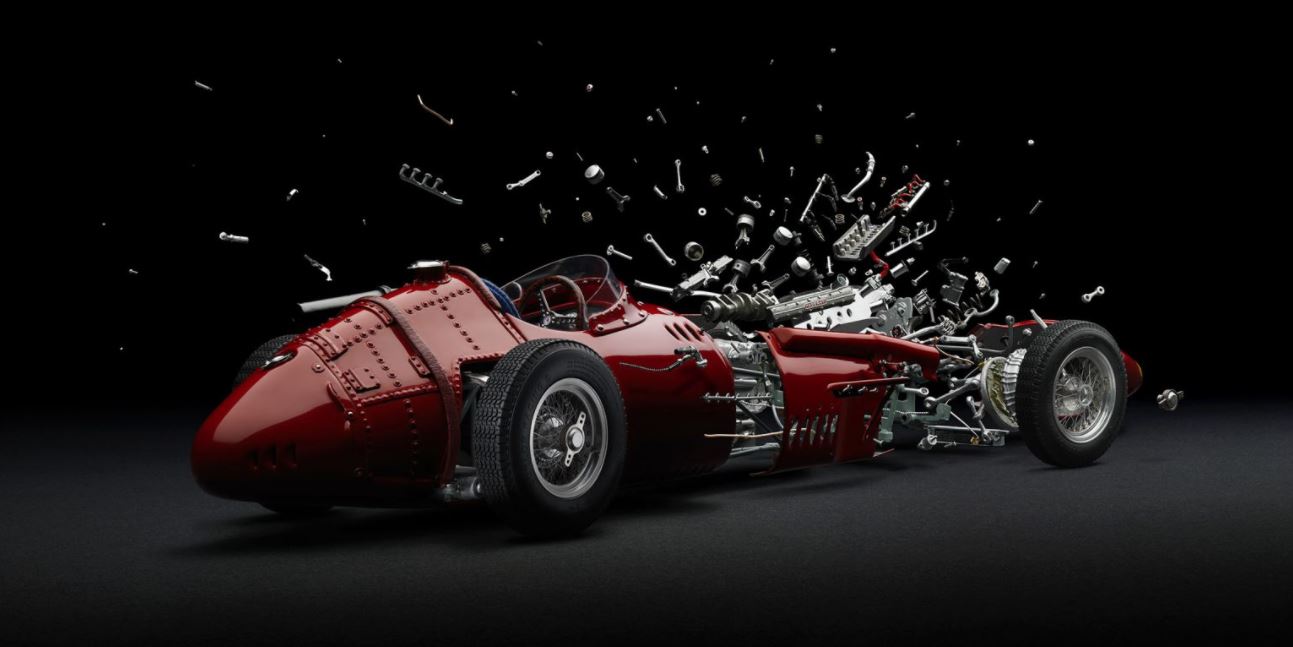 Ford GT40 (1969)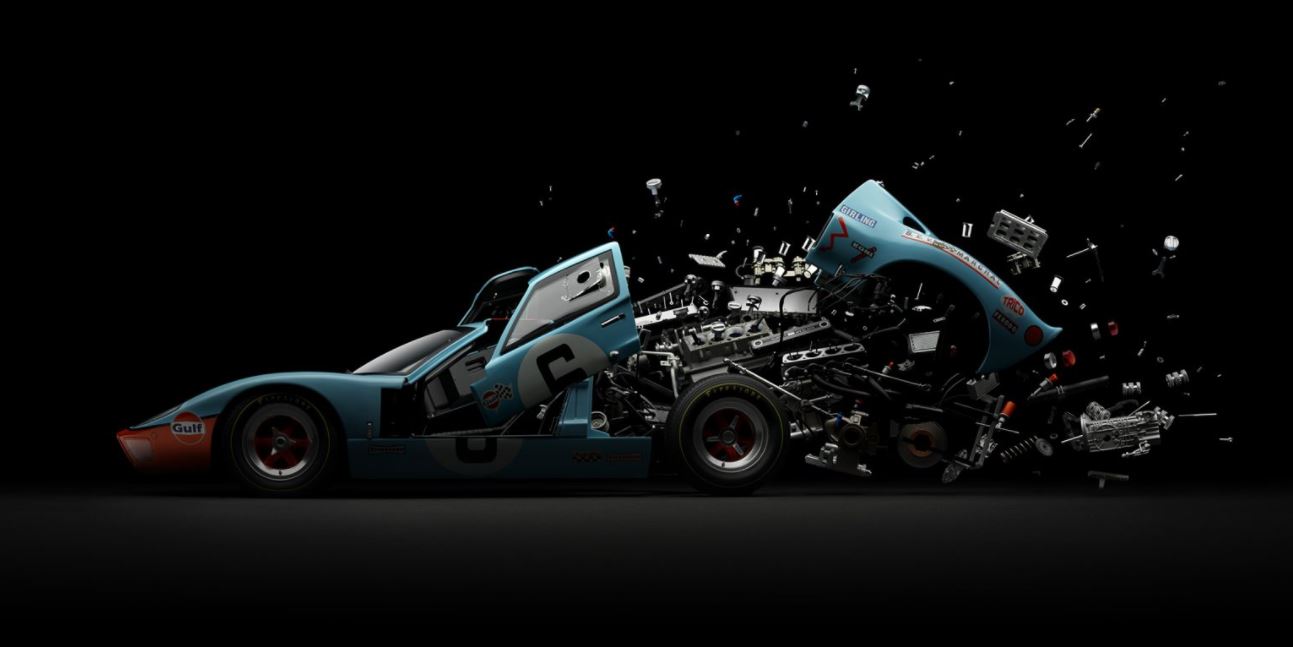 Ferrari 330 P4 (1967)