Melbourne is a city of luxuries. From fine dining to luxury homes, the capital of Victoria has it all. But what we're most interested here at SOS is the supercar scene down south.
As someone from Sydney but frequents Melbourne for business, I get the pleasure of comparing the supercar scene.
And… as much as I love Sydney, I have to say that Melbourne is a step up. Even their dealerships are bigger!
So let's take a look at the 3 biggest dealerships in Melbourne.
Duttons Garage
Dutton Garage is one of the world's premium retailers of classic, collectable, exotic and rare cars with our iconic showroom based in Melbourne, Australia. With a global buying power and an extensive international network, we are able to source, purchase and sell vehicles for customers worldwide.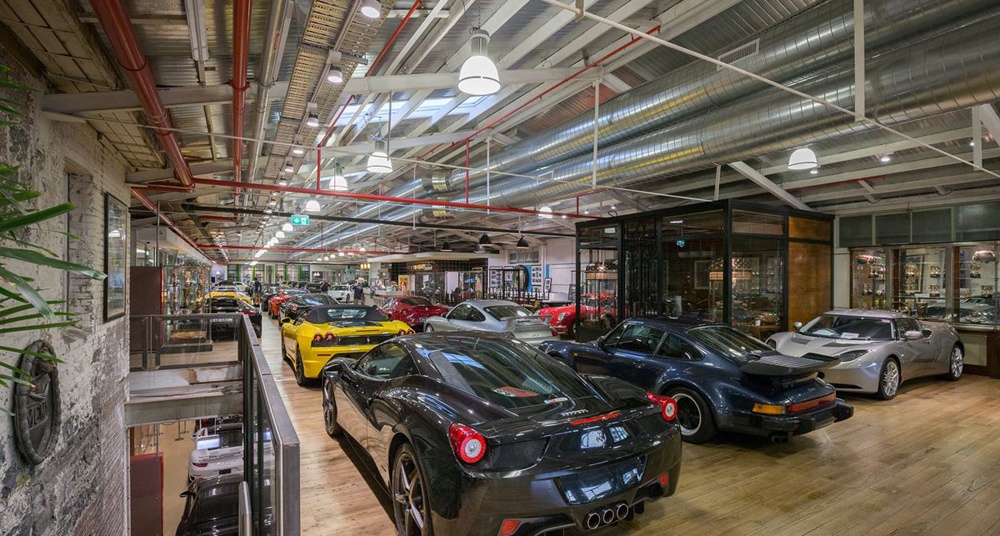 Zagame
If you have ever driven to or from Melbourne Airport, you've probably seen the giant coaster looking building with ZAGAME on the top. That name marks one of the most luxurious dealerships in Melbourne.
The Zagame Automotive Group is one of Australia's pre-eminent automotive retail organisations for sports, luxury and performance vehicles; representing 14 prestigious European automotive brands across Melbourne and Adelaide.
We are the exclusive Victorian dealer for Aston Martin, Ferrari, Maserati, McLaren, Lamborghini, Lotus and Rolls-Royce and the sole importer for Pagani Automobili in Australia. With five Audi dealerships, we are one of Australia's largest Audi retailers and are proud to be an official dealer for Alfa Romeo, Fiat & Morgan in Victoria.
Lorbek Luxury Cars
Lorbek Luxury Cars have been trading in European prestige, luxury and sports cars for over 30 years. With beginnings as a repair and service centre for European cars, we have built a reputation on the knowledge and skill of sourcing the best quality prestige and sports cars possible.
If you've ever watched the big name automotive YouTubers visit Australia, you'll know their place to visit in Melbourne is here at Lorbek. Hosting Supercar Blondie, Shmee150 and Seen Through Glass meetups, Lorbek has positioned themselves as a hub for international influencers to visit when they come.
But that's not all. Lorbek is the home to Koenigsegg here in Australia, as the authorised dealership