On the streets of Miami Beach, graffiti artist alec monopoly debuted a bespoke McLaren 720S model that is spray painted with dollar signs and his iconic monopoly man illustration. commissioned by 1016 industries, an aftermarket super-car carbon fibre manufacturer, the $415,000 McLaren 720s was one of the several cars that were showcased during Art Basel Miami Beach 2019.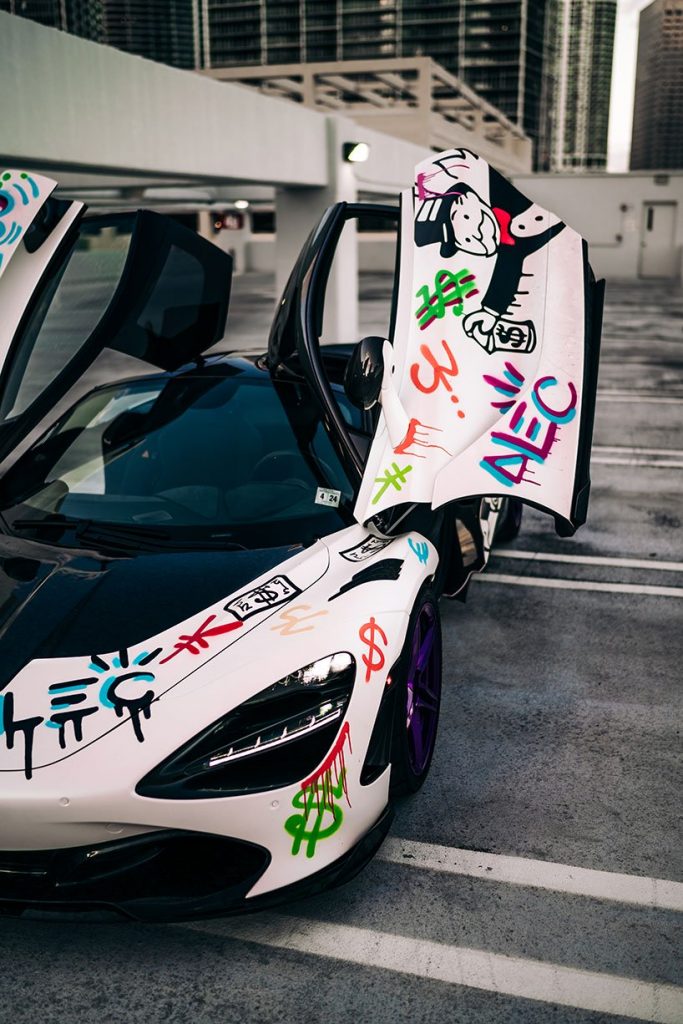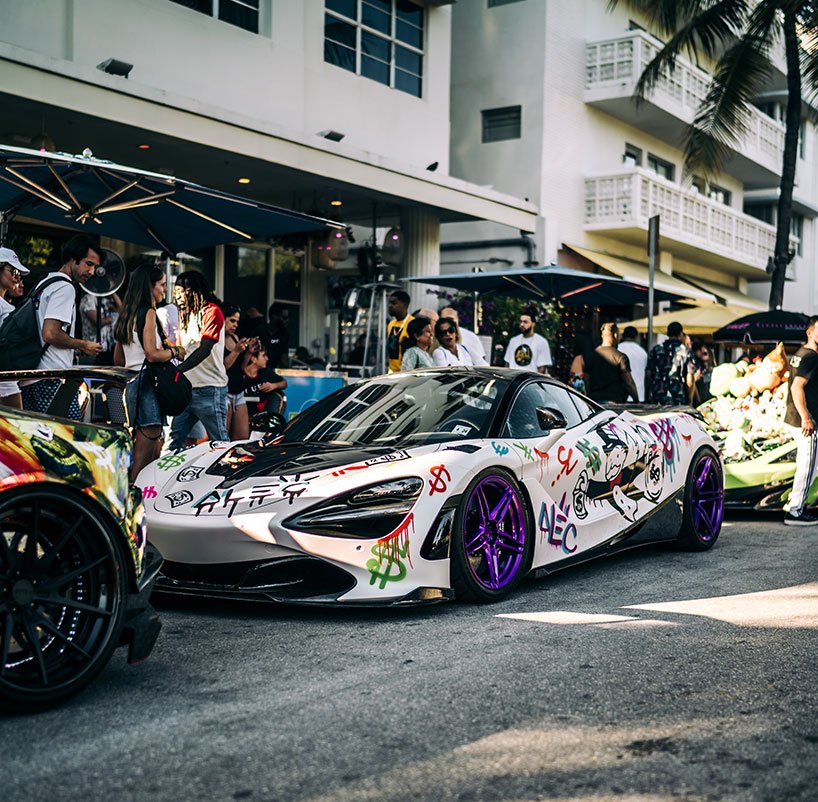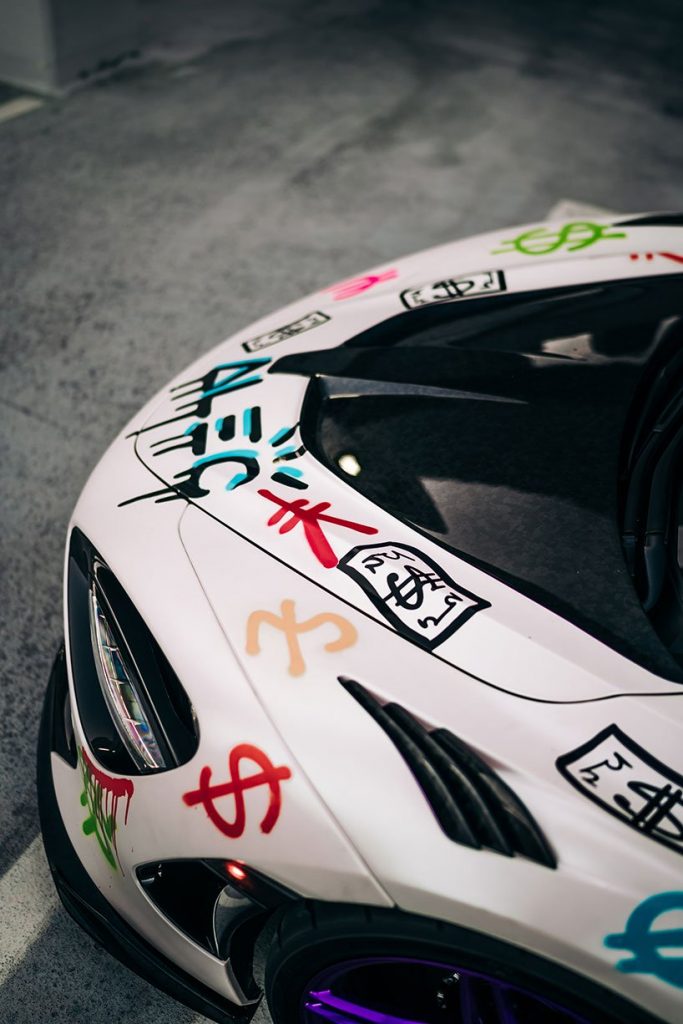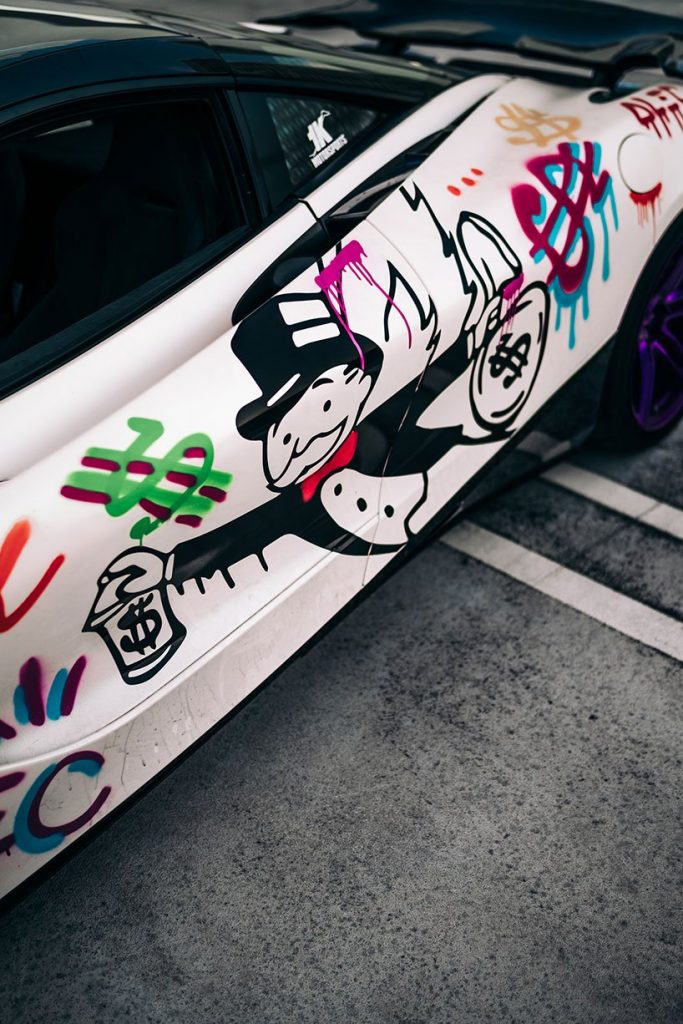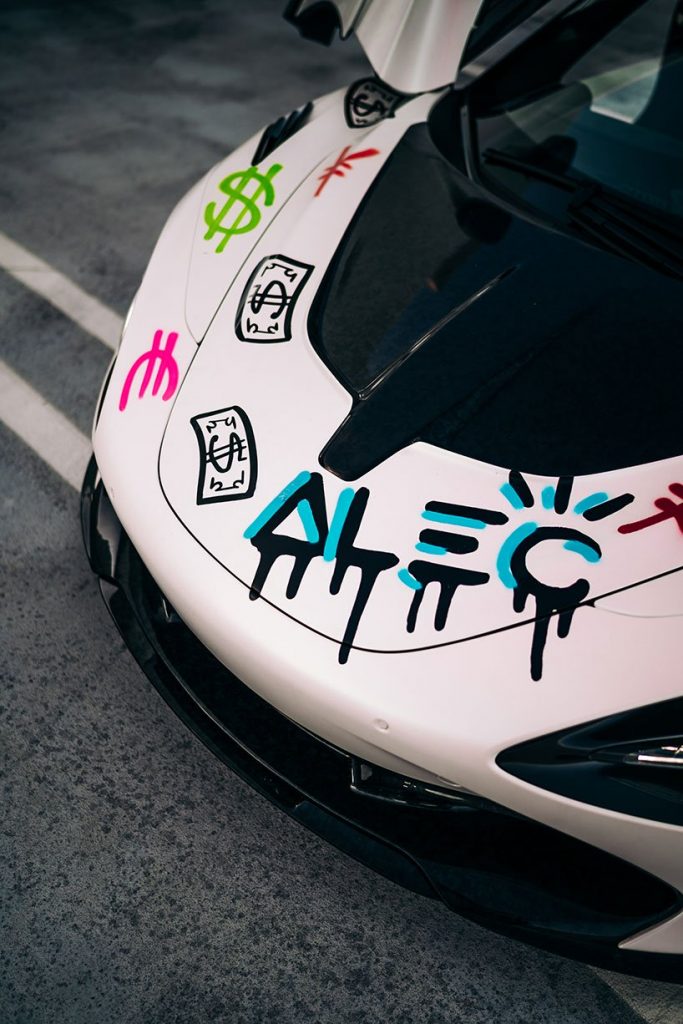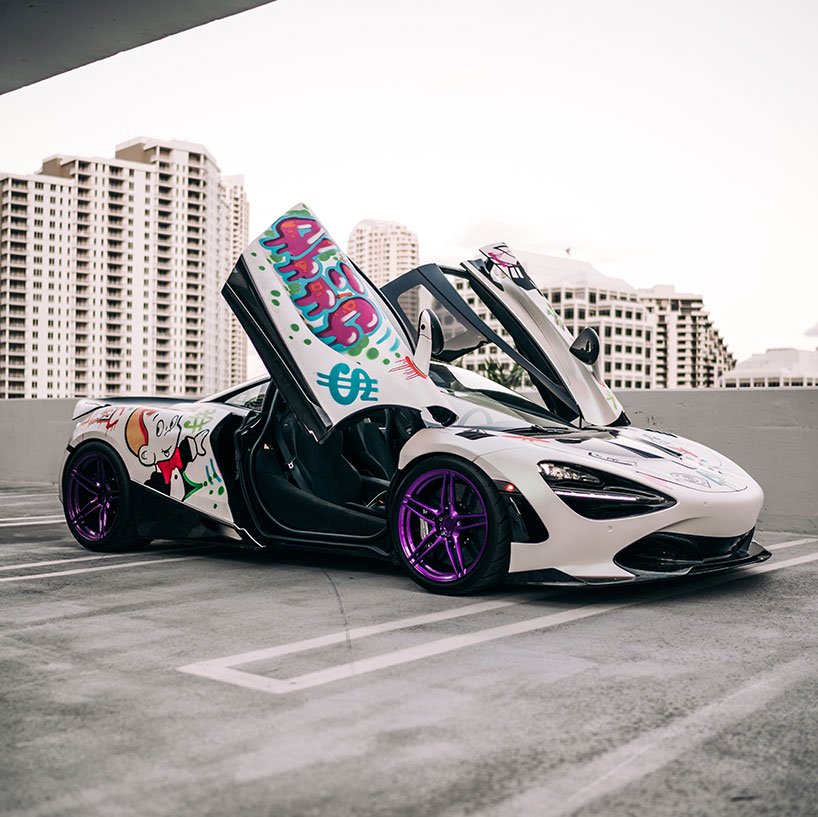 'the opportunity to work with an artist of alec monopoly's caliber developing a truly unique piece of art that highlights our new 1016 industries mclaren 720S is a real honor,' said peter northrop, CEO of 1016 industries. 'monopoly's work is nothing short of iconic, and we're extremely pleased to work with him on this very special car.'
customized by 1016 industries, the canvas of the artwork — a white 715-horsepower exotic car — features industry-leading carbon fiber composite parts with unique marbled aesthetic on the race hood, front aero lip, lower front lip, side skirts, fender set, mirror caps, rear wing, and rear diffuser. throughout the body, alec flashes a variety of currency signs in different colors; his signature 'ALEC', monopoly man and richie-rich illustrations can be found all around the car.
born in new york, alec monopoly practiced painting and graffiti as a kid until he was recognized for his adaptations of the monopoly man and richie rich figures on canvas in 2008. ever since, the artist gained major recognition for his collaborations with luxury brands such as tagheuer, phillipe plein and beverly hills hotel. his latest collaboration with 1016 industries for the one-off mclaren 720S marks another step into building his audience in the pop culture.
project info:
artist: ALEC monopoly
car model: mclaren 720s
client: 1016 industries
price: $415,000