Unique at heart. We are glad to introduce Lamborghini SC18 ALSTON, Lamborghini Squadra Corse first one-off. A one-of-a-kind model developed from racetrack experience, designed by Centro Stile Lamborghini. Powerful, extraordinary, breath-taking.
What happens when Lamborghini Squadra Corse and Centro Stile join forces? The answer is SC18 Alston, the first one-off ever created by the motorsport division and in strict conjunction with the customer. The unique specimen is type-approved for the road, but primarily designed to master the track.
Mounted just behind the SC18's seats lies one monstrous motor. It's a 6.5-liter V12 that puts out 770 horsepower and 531 pound-feet of torque — so, it's just about the same variant of the engine found in the Nürburgring-stomping Aventador SVJ.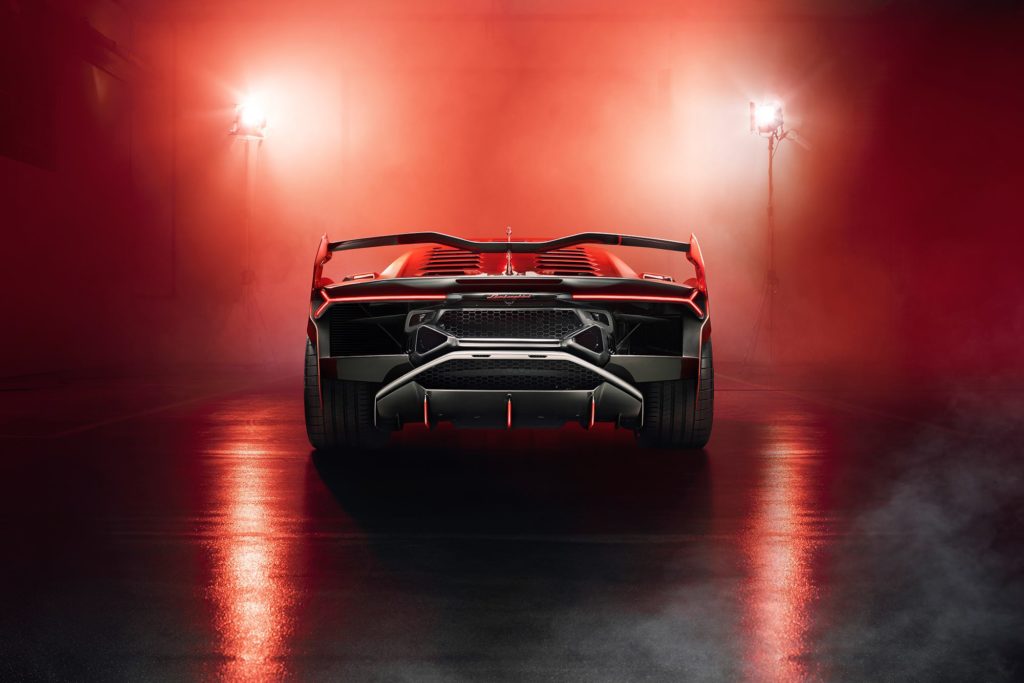 Its carbon fiber body wears a pretty straightforward shade of gray paint with screen-printed red details.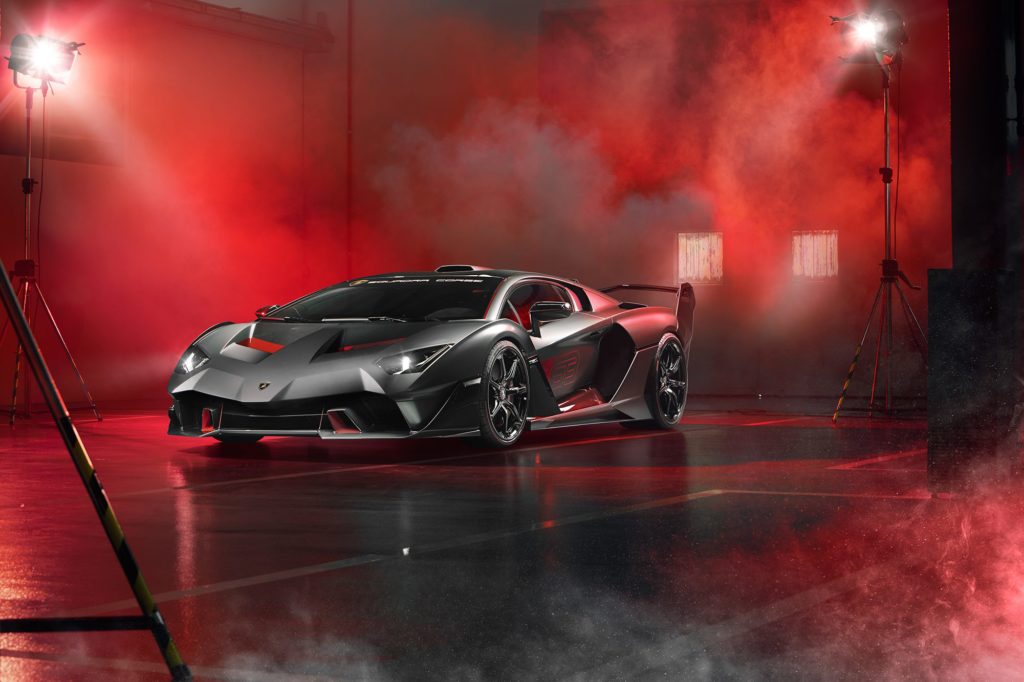 The hood has intakes based off the Huracan GT3 Evo, while the rear fenders and air scoops come from the Huracan Super Trofeo Evo.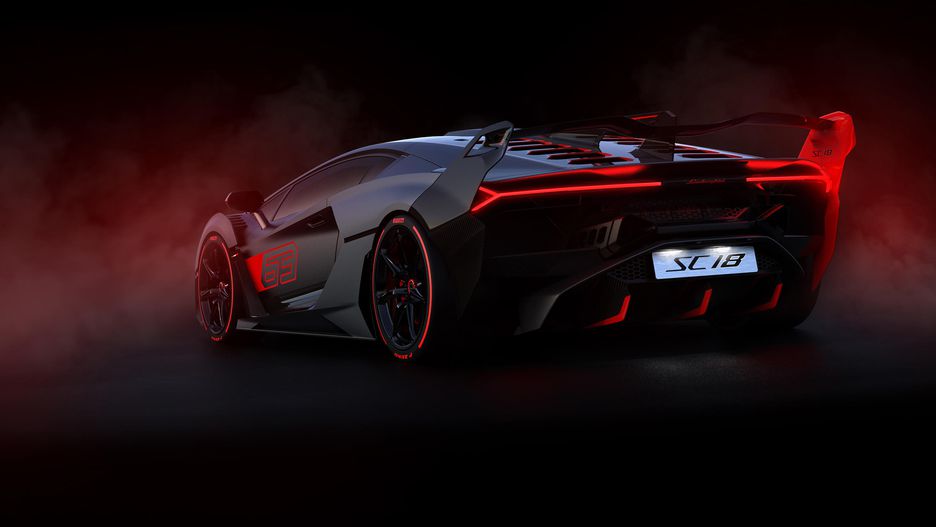 Extreme Aerodynamics
Squadra Corse's experience and expertise in competition find expression in the extreme aerodynamics, guaranteed by racing elements such as the front hood, with air intakes inspired by the Huracán GT3 EVO, as well as the sides and rear feature fenders, fins and airscoops that recall the Huracán Super Trofeo EVO. The large carbon fiber wing with three mechanical adjustments is able to generate optimum downforce on any circuit; the twelve air intakes on the rear hood increase heat exchange and improve the cooling of the V12 engine.
Under The Hood
The powertrain furnishes the performance of a true racing car: the V12 delivers 770 HP and a torque of 720 Nm, all handled via the ISR (Independent Shifting Rod) optimized seven-speed gearbox. Ultralight materials and the new carbon fiber body dramatically reduce weight to further enhance performance. Specific exhausts and terminals with a unique design and sound characterize the rear.
What's Unique?
The carbon fiber body in Grigio Daytona (grey) has visible details and red screen-printing to enhance its sportiness. The cockpit features interiors in Nero Ade (black) Alcantara with cross-stitching in Rosso Alala (red) and carbon fiber bucket seats. The look is completed by the single nut wheels, 20" on the front and 21" on the rear, with specially developed Pirelli P Zero Corsa tires and a telemetry system to measure all aspects of performance on the track. All these elements underline the exclusiveness of the SC18 Alston.