The timing couldn't be more ripe.
India achieve quite a bit of success with its track only FTR750 model, so naturally,  fans have been asking for a road legal build, so here we have: the Indian Scout FTR1200 Custom.
Taking advantage of the wave of nostalgia sweeping through the motorcycle industry, destroying anything in its path that doesn't show up with skinny jeans, short, unprotective gloves and a weird fishbowl helmet.
Boasting a chromoly steel trellis frame and swingarm and a solid 1133cc V-twin engine delivering over 100-hp, breathing through a duo of S&S double-barrel exhausts raised high next to the seat. The tracker obviously sports the required bits that allow it to ride on dirt and race circuits: a two-piece carbon fiber body, carbon shields, fully adjustable Ohlins forks and suspension, RSD Traction wheels with Dunlop DT3 track rubber, and Brembo brake calipers.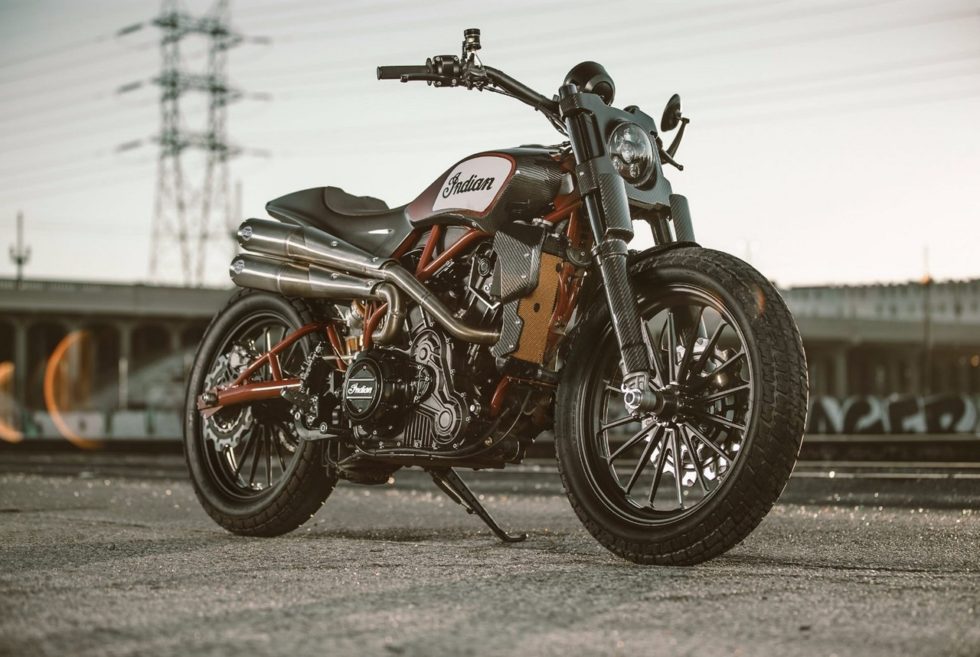 For now, this one-off, stunning retro-vibed motorcycle is just "an exploration of what a street-legal tracker could look like," meaning it might never see the production line–and that would be so unfair.
The market's keen for retro bikes, and the execution here is absolutely stunning.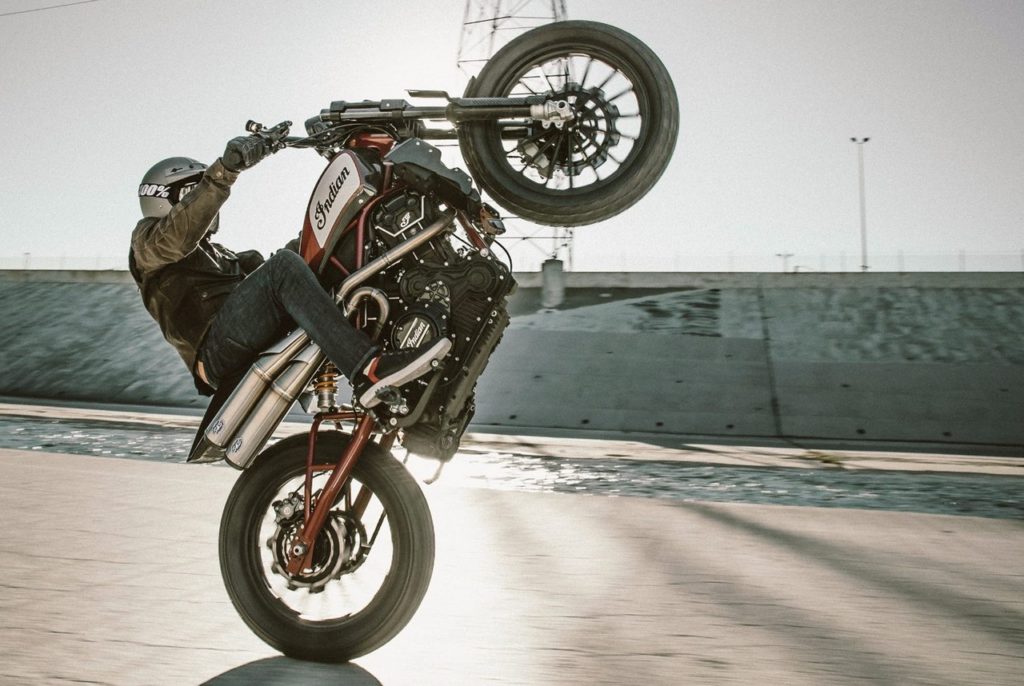 Looking for something with a bit more 'grunt'? Check out another rare custom build, the Mansory Zapico.